METALLICA and CORROSION OF CONFORMITY, April 29, 1997, Alamodome.

I didn't know what to expect, but as soon as I saw the figure 8 stage,
I knew it was gonna be incredible. A huge chandalier of amps hung
from the ceiling. After a short wait, COC came on. They had a good
sound but I couldn't really enjoy it being up in the stands.
It was kinda like watching TV. The loudest it got was when Pepper
yelled "You guys ready to see Metallica?" 

---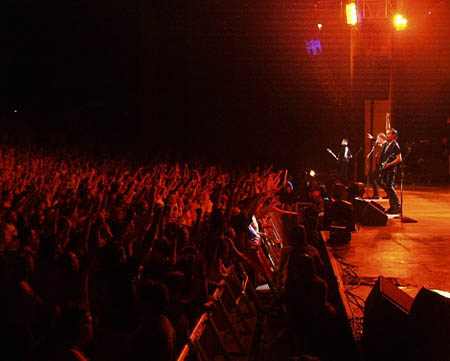 ---
---
---